60 Hour Alabama Principles Streaming Course
Cooke Real Estate School - A Real Estate Pre-Licensing course offered online for Alabama. State Approved, Self-Paced, Valuable Learning Tools, and Companion Textbooks are included with all packages. Obtaining a real estate agent license is just a click away.

Alabama Course Number 196
AREC Approval 000083918-0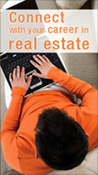 Online License Course
Textbooks:

Modern Real Estate Practice Book & Study Guide
Candidate Handbook
Alabama Real Estate License Laws & Rules

Interactive Study Group - A weekly online interactive seminar.
All Items in the Bronze Package Included
Additional Textbooks:

Mastering Real Estate Math
Guide to passing the PSI Real Estate Exam

Extra Online Course - PSI Exam Prep Online Course
All Items in the Silver Package Included
Additional Textbooks:

The Language of Real Estate
Up and Running in 30 days

Modern Real Estate Practice Flash Cards
All Items in the Gold Package Included
Additional Textbook:
Extra Online Course - Sales and Marketing 101
Purchase Information
Information needed to know before Purchasing the course:
This course is completely online. The course is not downloadable. The student can work through the course at their convenience.
This course is NOT designed to be printed for security purposes and copyright regulations.
Course Expiration - A student has six (6) months to complete the program. If the student's course expires, the student will be offered three options to extend the course if necessary, up to a maximum of six months from the date of the course expiration. The date of expiration is at the top of the Course Page. For example, if the registration date is January 1, 2022, the date of expiration is June 30, 2022, at Midnight (Eastern Standard Time). If the course is not completed within the six (6) month time period, extension options are available for a fee.
Shipping - Shipping is FREE. The textbook(s) that are in the package the student selected will be mailed by U.S. Priority Mail. The postmaster advertises 2 to 3-day delivery. A tracking number is emailed to the student. The companion textbook to the course is included in all packages, including Bronze, Silver, Gold, and Platinum.
Login Information - Upon registration the student will receive two emails, one is a purchase receipt and one has the student's user name and password to access their Course Page. The link to the "Student Login" is at the top of every webpage.
Course Information
Information for Taking the course:
Login - The student can access their Course Page by going to the "Student Login" link which is located in the top corner of the website.
Sessions/ Chapters - The course is broken down into Sessions/Chapters. Each session corresponds to the chapters in the textbook. To complete a session and move on to the next, you must finish the required assignments for that session. These assignments consist of watching the video presentation for the required amount of time, completing vocabulary matching exercises, and passing the session quizzes.

Video Presentation - This is a recorded video of our instructor going over the session with a PowerPoint presentation to help provide examples. There is a time requirement for each Session's video presentation which needs to be watched in real-time. Speeding the video up does not reduce the time requirement. To make sure time is recorded, click on the link at the top of the video SAVE AND RETURN.
Vocabulary Matching - Each session has a flashcard matching exercise and vocabulary matching exercise where the student needs to score 100% (all words and definitions to be matched correctly) to complete the exercise.
Session Quizzes

As the student works through the course, there is an assessment quiz after every video presentation. The quiz must be answered with 80% accuracy before that session can be marked complete.

Agreement - Once the student successfully completes the summary or practice exam, a link to the Agreement becomes available. Every course requires the student to complete the "Agreement," which states the student completed the course on their own.
Seat time
Seat-time Requirement: State law mandates a 60-hour course for pre-licensure. As a result, there is a seat-time requirement of 3,000 minutes (60 hours x 50-minute hours). Each video presentation has a time requirement and the total course has a time requirement. All-time spent on the video presentations, quizzes, matching exercises, text links, and any supplemental quizzes, all count towards the MINIMUM time requirement. Students can spend as much time as necessary to learn the material, so this time requirement is NOT a maximum requirement.
Non-movement of the mouse for more than 20 minutes will disengage the student from the course page.
Exams
Practice Exam - The course has a practice exam if the state requires a final end-of-course exam. The student needs to score a 70% on the practice exam to move forward and complete the course. The practice exam has a 3 to 1 ratio of questions and as explained previously all students are encouraged to work through all questions in the bank and time spent will count towards the minimum time requirement.
Proctoring the End-of-Course Exam
The student is responsible for obtaining a proctor. The proctor may be a librarian, a public school administrator, college professor, or another approved real estate instructor. It may NOT be a relative, or someone who will benefit from the student passing the exam.
The exam must be given in a professional environment, not at the proctor's home or student's home.
Once your proctor information is obtained, please email the information to sjones@cookeschool.com. (Name, address, phone number, email address, and name of business/school where the proctoring will take place.) An email will be sent to your proctor with further instructions.
At the end of course is a 3-hour timed exam with 100 multiple choice questions. 70% is passing for the Exam. If the first attempt is not passed, a second attempt will be available.
Be sure to have your proctor affidavit with you at exam time.
License Application Process
Education is good for 6 months from the completion date of the pre-licensing course.
Alabama Real Estate Licensing Process
Sample Salesperson Application License:
https://arec.alabama.gov/arec/docs/samples/al_sales_passing.pdf
Application Instruction:
https://arec.alabama.gov/arec/pages/professionals/licensing/app_instructions.aspx
Licensing Process and Deadlines: The Licensing Process and Deadlines Form
To become eligible to obtain a real estate SALESPERSON license in Alabama, an applicant who does not hold a current real estate license in another state must:
Be a U.S. citizen, permanent resident alien or legally present in the U.S;
Be at least 19 years old;
Show proof of bonafide residency in any state in the U.S.;
Show proof of high school graduation or the equivalent;
Not have been convicted of a felony or a crime involving moral turpitude;
Not have had a real estate application or license rejected or revoked in any state within the past two years.
After meeting the education and/or experience requirements, pass the licensing examination.
Additionally, a SALESPERSON applicant must:
Prior to taking the state exam, successfully complete an approved 60 clock hour pre-license course. If the student fails the course, the student must take a second exam. Students failing the end-of-course exam a second time will be required to pay for and complete the entire course again.
Fingerprint-Based Background Check: Applicants must submit to a fingerprint-based federal and state criminal background check, mandated by 34-27-32 Code of Alabama, by working with the Commission's processing company, Gemalto Cogent. The website is located at https://www.aps.gemalto.com
Applicants MUST pass the Alabama PSI Real Estate License State Exam within 6 months of completing the course. If this deadline is not met, the course must be retaken.
Alabama State License Exam
Students MUST review the Alabama Candidate Handbook for knowledge of the information is a MUST.
Upon successfully passing the State Exam at an PSI exam center, PSI will issue you an application for licensure. Complete the application and mail the application along with the PSI exam report, proof of residency, documented proof of high school graduation or GED and $210 for an active license or $180 or an inactive license) to: Alabama Real Estate Commission, 1201 Carmichael Way, Montgomery, Alabama 36106
---
FINGERPRINTS TO BE REQUIRED AS PART OF LICENSE APPLICATION
Applicants for licensure must follow the instructions for fingerprint scanning and processing found at www.aps.gemalto.com. When registering with Gemalto, your name should appear as it does on your driver's license. If your name is hyphenated use a hyphen in your registration BUT if your name ordinarily has a space in it DO NOT LEAVE A SPACE IN YOUR NAME. A space in the name field will delay your fingerprint processing. The Commission can only utilize fingerprints processed through Gemalto. We also cannot accept fingerprints completed for any reason outside of pursuing a real estate license from the Alabama Real Estate Commission. The fingerprints will be utilized to conduct a federal and state criminal background check per Ala. Code Act 2016-322.
Non-resident applicants who cannot come to Alabama to be fingerprinted must contact the Alabama Real Estate Commission office to obtain fingerprint cards. Click HERE to request a set of fingerprint cards. Upon receiving the cards in the mail, non-residents must have their prints professionally rolled then submit them to Gemalto. Follow the instructions at www.aps.gemalto.com. Use of fingerprint cards is only for non-residents who cannot come to Alabama to have their fingerprints scanned.
The applicant is notified that he/she may challenge or appeal any portion of his/her own Criminal History Record Information (CHRI) that he/she believes to be incomplete or inaccurate by contacting the Records & Identification Division within ALEA 334-353-4340.
If your intention is to CHALLENGE any part of your CHRI maintained by ALEA, the documentation submitted to ALEA must include, at a minimum:

A copy of the Alabama Criminal History Record being challenged;
The charge and DATE of each specific arrest or disposition being challenged;
The Name of the ARRESTING AGENCY OR COURT for each arrest or disposition being challenged;
A listing of each specific arrest or disposition being challenged;
The details related to why each specific arrest is inaccurate;
What the applicant believes to be the correct information for each arrest or disposition being challenged;
Where the applicant obtained what he/she believes to be the correct supporting information (if applicable); and
Official documentation from the arresting agency or court (if applicable) to support each arrest or disposition being challenged.

For more information visit: https://arec.alabama.gov/arec/pages/professionals/licensing/app_instructions.aspx
Course Outline
Outline for 60 Hour Alabama Real Estate Principles Course
National Real Estate Principles
Session - Subject
Session 1 - Introduction to the Real Estate Business
Session 2 - Real Property & the Law
Session 3 - Interests in Real Estate
Session 4 - Forms of Real Estate Ownership
Session 5 - Land Description
Session 6 - Transfer of Title
Session 7 - Title Records
Session 8 - Real Estate Brokerage
Session 9 - Real Estate Agency
Session 10 - Client Representation Agreements
Session 11 - Real Estate Contracts
Session 12 - Real Estate Financing
Session 13 - Government Involvement in Financing
Session 14 - Closing the Real Estate Transaction
Session 15 - Real Estate Taxes and Other Liens
Session 16 - Real Estate Appraisal
Session 17 - Leases
Session 18 - Fair Housing
Session 19 - Property Management
Session 20 - Land-Use Controls and Property Development
Session 21 - Environmental Issues & the Real Estate Transaction
Session 22 - Modern Real Estate Math
Alabama State Specific
Session 1 – Purpose of License Law/Rules and Regulations and Roles of the Commission
Session 2 – Licensing Requirements
Session 3 – License Status
Session 4 – Broker Licenses, Company Licenses, and Place of Business Brokerage Operations
Session 5 – Real Estate Consumers Agency and Disclosure Act (RECAD)
Session 6 – Trust Funds and Closing Statement
Session 7 – Recovery Fund
Session 8 – Disciplinary Actions and Process
Session 9 – Brokerage Operations
Session 10 – Ownership Interest and Legal Description
Alabama Required Final Exam to be Proctored



Instructor Support:
After you enroll, a licensed real estate instructor will be available for questions Monday through Friday between 8:30 A. M. and 5:00 P. M. EST.
We encourage students to e-mail the instructor with questions regarding the On-Line course at Info@CookeSchool.com.
With an e-mail to the instructor, the student will have a written document of the response. For questions by e-mail, there is a 24 Hour response time Monday through Friday. E-mails over Saturday, Sunday or a legal holiday will be returned the first business day.
Technical & On-line Course Overview:
Technical Issues
Call: 1-888-213-5124
Hours:

Monday - Thursday, 8 AM to 10 PM (ET)
Friday 8 AM to 6 PM (ET)
Frequently asked Questions
If I forget my real estate course password, where can I find it?
Please call the school at 1-800-943-9993 Monday - Friday between 8am to 5pm Eastern Standard Time, or send an email to info@cookeschool.com.
My video won't play.
Check Internet connection, change browser to Mozilla Firefox or Google Chrome, some computers need to download Microsoft Silverlight. Or you may call the Cooke Real Estate School at 1-800-943-9993 Monday - Friday between 8am to 5pm Eastern Standard Time.
My score isn't showing up in the grade section.
Refresh your browser, sometimes there is a very short delay.
Can I use my tablet?
Tablets and Kindall's are not recommended because of connectivity issues and stability, especially for timed-end-of-course exams.
Does the real estate license course work on all the platforms?
Yes
Once I log into my course page, do I have to login each time using my user name and password?
Yes
I watched the video course presentation but i still can't move forward, what do I do?
Be sure to click on the 'SAVE AND RETURN' button, or simply refresh your page.
If I have a question regarding a quiz question(s), how can I get help?
There are three different aspects of communication with the school: phone, email or live chat. The school makes a big effort to respond within 24 hours if by email. On weekends and holidays, we also try to respond within 24 hours, sometimes it may be the next business day.
Once I register how quickly can I start?
Upon registration there are two emails sent to the student. One is a receipt and the other contains your user name and password. Students can then access their Course Page right away and start the course.
All courses come with a real estate course textbook(s), should I wait until I have the book to start?
Having a textbook is a VERY important part of the course, but you can certainly start without it. The school recommends waiting until you receive the companion textbook.
Is the course evaluation necessary for me to complete the course?
Yes, the evaluation needs to be completed. The evaluation is mandated by ARELLO which is required by the state regulatory agencies. Any comment that you would like to make that we can post on our Testimonial page is very much appreciated.
Is a Student Affidavit required to be completed to obtain a certificate of completion?
Yes, mandated by regulatory agencies.
What happens if I have technical issues?
If you are having a technical issue, please call during regular business hours or email Cooke Real Estate School so we can determine what the issue is. If we can't solve it over the phone, we recommend allowing your tech staff to access your computer device, so we can actually see the same thing you are seeing. Students that are taking the course with an iPad or iPhone, our technicians will not be able to access those devices.