90 Hour - Includes 60 Hour Tennessee Real Estate Principles & 30 Hour New Affiliate Course
Cooke Real Estate School - A Real Estate Pre-Licensing course offered online for Tennessee. State Approved, Self-Paced, Valuable Learning Tools, and Companion Textbooks are included with all packages. Obtaining a real estate agent license is just a click away.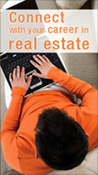 Online License Courses:

60 Hour Tennessee Real Estate Principles Online Course
30 Hour Affiliate Online Course

Textbooks:

Modern Real Estate Practice Book & Study Guide
Tennesse Real Estate License Laws
Candidate Handbook

Interactive Study Group - A weekly online interactive seminar.
All Items in the Bronze Package Included
Additional Textbooks:

Guide to passing the PSI Real Estate Exam
Mastering Real Estate Math

Extra Online Course - PSI Exam Prep Online Course
All Items in the Silver Package Included
Additional Textbooks:

The Language of Real Estate
Up and Running in 30 days

Modern Real Estate Practice Flash Cards
Purchase Information
Information the student needs to know before taking this course.
Both Courses are online and Exam Focused - Once the student's user name and password to the instructionally designed online course has been established there is no refund policy.
Course Expiration - A student has six (6) months to complete the program.
Shipping - The textbook(s) that are in the package the student selects, will be mailed by U.S. Priority Mail. The postmaster advertises 2 to 3-day delivery. The companion textbook(s) to the course are included in all packages, Bronze, Silver, Gold and Platinum. Shipping is FREE. All the textbooks are geared to the 60 Tennessee Principles Course. The 30 Hour Affiliate Course does not have a companion textbook.
Login Information - Upon registration the student will receive their login user name and password from Cooke School within 24 to 48 hours. Each webpage has a STUDENT LOGIN link. Once on the page go to the RECampus link to login.
Course Information
Course Features for the 60 Hour Principles course and the 30 Hour Affiliate Course
Learning Objectives: Each unit begins with a list of the unit learning objectives that will help you anticipatethe unit content.
Practice Activities and Quick Quizzes: Each lesson begins with one learning ovjective from the unit. The practice activites and quick quizzes allow you to assess your knowledge of the lesson content.
Key Terms: Key terms appear at the beginning of each unit. This feature not only alerts you on the important vocabulary words that should be noted as the text is read but also helps you to study and review.
Key Point Reviews: At the end of each unit is a summary of the most essential content covered in each unit.
Unit Exams and Final Exam: Demanding fact-pattern problems encourage you to not just memorize but to also understand and apply information. This approach provides valuable practice in these important test-taking and exam-preparation skills. The questions have been carefully designed to follow the style and content of the most widely used testing services and to demonstrate the types of questions that you will likely encounter on state licensing exams.
Seat time
Seat-time Requirement: There is NO seat-time requirement in Tennessee, but both the 60-hour principles course and the 30-hour affiliate course are built around each course taking a student the required hours to satisfy the license course requirements.
Exams
Take the on-line 60 Hour Pre-license required course first and pass the embedded end-of-course exam with 70% or more. The exam is not timed.
If the student fails the end-of-course exam they may re-take the exam until passed (within the timeframe of the course).
The end-of-course exam is 100 questions.
Upon successfully passing the end-of-course exam for the 60 Hour Tennessee Real Estate Principles Course, the school notifies PSI within 10 days. Students must contact PSI Customer Service to make an examination reservation. Student may go to the PSI's website PSI EXAM CENTER and schedule an exam via the Internet 24 hours a day. Complete the registration form and send it to PSI via the internet. Students may also register by phone, mail, or by faxing it to PSI (702) 932-2666. PSI asks for four (4) days to process the students application.
The State Exam in divided into a national portion and a Tennessee portion. The examination fee for each exam is $55. Retakes are also $55. Students must obtain a score of 70% on each exam. If the student fails one exam and passes the other, they only have to retake the exam they failed. If a student fails one or both of the exams, the student may retake it as soon as they want. However, the student cannot schedule until the day after the student took the exam.
If the student passes both portions of the State Exam, the National portion and the Tennessee portion, the student will receive a successful notification of completion which is an official scored report will be printed out. Student is required to take the 30 Hour New Affiliate Course and make application to the State within 6 months for licensing.
The next step is to take the 30 Hour New Real Estate Affiliate Course. The student can take both courses before taking the state exam. Students do not need to wait until they pass the state exam to take the 30 Hour New Affiliate Course.
Upon successfully completing: the 60 Hour Tennessee Real Estate Principles Course, passing both parts of the state exam (national portion and state portion) and the 30 Hour New Affiliate License Course, the student may mail their application and course certificates to:Tennessee Real Estate Commission
500 James Robertson Parkway
1st Floor
Nashville, Tennessee 37243-1151
Here is a link to the Tennessee Real Estate License Handbook put out by the test provider PSI. It is excellent in its description and steps for licensure. LICENSE HANDBOOK
If the applicant for licensure has had a previous felony or misdemanor please view this Letter of Guidance from the Tennessee Real Estate Commission. Here is the application form referred to in the Letter of Guidance: Application
License Application Process
Education is good for Forever from the completion date of the pre-licensing course.
Important Note:
Applicants must go through the fingerprint process to acquire a real estate license. L1MorphoTrust is providing his service. The
TREC vendor's webpage
is important to view. The applicant will choose the location available within a certain radius of their zip code entered. The cost of the print is subject to the RFP and established by L1. At this time, the estimate of cost is around $40-$45.00
Fingerprint Applicant Instructions
Applicants must have the results from the background check at the time he/she submits an application to the Commission. They can do this during the course, or before, or after - it is up to them. However, their application will not be processed and they will not be scheduled to test without the background check.
Course Outline
Outline for 60 Hour Tennessee Real Estate Principles Course Minutes Unit Subject
Unit 1 - Introduction to the Real Estate Business
Unit 2 - Real Property and the Law
Unit 3 - Fair Housing
Unit 4 - Interest in Real Estate
Unit 5 - Forms of Real Estate Ownership
Unit 6 - Land Description
Unit 7 - Transfer of Title
Unit 8 - Title Records
Unit 9 - Real Estate Brokerage
Unit 10 - Real Estate Agency
Unit 11 - Listing Agreements and Buyers Representation
Unit 12 - Real Estate Contracts
Unit 13 - Real Estate Taxes and Other Liens
Unit 14 - Real Estate Financing
Unit 15 - Government Involvement in Real Estate Financing
Unit 16 - Real Estate Appraisal
Unit 17 - Closing the Real Estate Transaction
Unit 18 - Leases
Unit 19 - Property Management
Unit 20 - Land-Use Controls and Development
Unit 21 - Environmental Issues and the Real Estate Transaction
Unit 22 - Investing in Real Estate
Unit 23 - Tennessee Licensing Overview
Unit 24 - Opening a Real Estate Office in Tennessee
Unit 25 - Tennessee Agency Overview
Unit 26 - Tennessee Contracts and Closing Overview
Unit 27 - Tennessee License Law Enforcement
Unit 28 - Tennessee Specialty Topics
Unit 29 - Tennessee Title Issues
Final Exam

3,000 Minutes or 60.0 Total Hours (50 minutes hours)

---
Outline for the 30 Hour New Affiliate License Course Minutes Unit Subject
Unit 1 - Listings
Unit 2 - Agency
Unit 3 - Contracts
Unit 4 - Fair Housing
Unit 5 - Antitrust and Risk Reduction
Unit 6 - Tennessee Real Estate Commission Laws, Rules and Policies
Unit 7 - Residential, Commercial, and Rental Property Management
Unit 8 - Ethics and Etiquette
Unit 9 - Finance
Final Exam

1,500 Minutes or 30.0 Total Hours (50-MINUTE HOURS)

Instructor Support:
After you enroll, a licensed real estate instructor will be available for questions Monday through Friday between 8:30 A.M. and 5:00 P.M. EST.
We encourage students to e-mail the instructor with questions regarding the On-Line course at Info@CookeSchool.com.
With an e-mail to the instructor, the student will have a written document of the response. For questions by e-mail, there is a 24 Hour response time Monday through Friday. E-mails over Saturday, Sunday or a legal holiday will be returned the first business day.
Also on each student page is a "Live Chat" link. When the live chat link shows "online" the student can ask the operator any questions they have. Cooke encourages communication with the school.
Technical & On-line Course Overview:
Technical Issues:
Please view the following items:
To experience the best results from a technical perspective on the course, please view the following RECOMMENDED SOFTWARE.
We recommend using Mozilla Firefox as your Web Browser: Download for PC and Mac
At this time we DO NOT recommend using the Microsoft Edge web browser.
Call TOLL FREE (800)943-9993 Monday through Friday 8:30 A. M. to 5:00 P.M. EST.
E-mail at Info@CookeSchool.com.
Chat at the top of every webpage and Student Page.
Frequently asked Questions
If I forget my real estate course password, where can I find it?
Please call the school at 1-800-943-9993 Monday - Friday between 8am to 5pm Eastern Standard Time, or send an email to info@cookeschool.com.
My video won't play.
Check Internet connection, change browser to Mozilla Firefox, some computers need to download Microsoft Silverlight. Or you may call the Cooke Real Estate School at 1-800-943-9993 Monday - Friday between 8am to 5pm Eastern Standard Time.
My score isn't showing up in the grade section.
Refresh your browser, sometimes there is a very short delay.
Can I use my tablet?
Tablets and Kindall's are not recommended because of connectivity issues and stability, especially for timed-end-of-course exams.
Does the real estate license course work on all the platforms?
Yes
Once I log into my course page, do I have to login each time using my user name and password?
Yes
I watched the video course presentation but i still can't move forward, what do I do?
Be sure to click on the 'SAVE AND RETURN' button, or simply refresh your page.
If I have a question regarding a quiz question(s), how can I get help?
There are three different aspects of communication with the school: phone, email or live chat. The school makes a big effort to respond within 24 hours if by email. On weekends and holidays, we also try to respond within 24 hours, sometimes it may be the next business day.
Once I register how quickly can I start?
Upon registration there are two emails sent to the student. One is a receipt and the other contains your user name and password. Students can then access their Course Page right away and start the course.
All courses come with a real estate course textbook(s), should I wait until I have the book to start?
Having a textbook is a VERY important part of the course, but you can certainly start without it. The school recommends waiting until you receive the companion textbook.
Is the course evaluation necessary for me to complete the course?
Yes, the evaluation needs to be completed. The evaluation is mandated by ARELLO which is required by the state regulatory agencies. Any comment that you would like to make that we can post on our Testimonial page is very much appreciated.
Is a Student Affidavit required to be completed to obtain a certificate of completion?
Yes, mandated by regulatory agencies.
What happens if I have technical issues?
If you are having a technical issue, please call during regular business hours or email Cooke Real Estate School so we can determine what the issue is. If we can't solve it over the phone, we recommend allowing your tech staff to access your computer device, so we can actually see the same thing you are seeing. Students that are taking the course with an iPad or iPhone, our technicians will not be able to access those devices.