Florida Real Estate Exam Prep
Students and educators both share the same goal of seeing the student ultimately obtaining a real estate license. Unfortunately, not every student finds success initially. Passing the state exam can be a taller hurdle for some. That is why we offer an additional course designed specifically for students taking the Florida Real Estate Exam for licensure.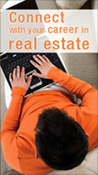 For a demonstration of the online course click on
Online Course
Textbooks:

Florida Real Estate Exam Manual
Florida Real Estate Law Book
Purchase Information
Purchase Information:
Information needed to know before Purchasing the course:
This course come with the pre-license 63 Hour course. If you are purchasing only this course there is no refund once the course is purchased.
This course is completely online. The course is not downloadable. The student can work through the course at their convenience.
This course is NOT designed to be printed for security purposes and copyright regulations.
Course Expiration - A student has six (6) months to complete the program. If the student's course expires, the student will be offered three options to extend the course if necessary, up to a maximum of six months from the date of the course expiration. The date of expiration is at the top of the Course Page. For example if the registration date is January 1, 2023 the date of expiration is June 30, 2023 at Midnight (Eastern Standard Time). If the course is not completed within the six (6) month time period, extension options are available for a fee.
Shipping - Shipping is FREE. The textbook(s) that are in the package the student selected will be mailed by U.S. Priority Mail. The postmaster advertises 2 to 3 day delivery. The companion textbook to the course is included in all packages, Bronze, Silver and Gold, and Platinum.
Login Information - Upon registration the student will receive two emails, one is a receipt for purchase and one has the student's user name and password to access their Course Page. The link to the 'Student Login' is at the top of every webpage.
Course Information
Course Information
Login - The student can access their Course Page by going to the "STUDENT LOGIN" link which is located in the top corner of the website.
Sessions/ Chapters - The course is broken down into Sessions/Chapters. Each session corresponds to the chapters in the Florida Real Estate Exam Manual for Sales Associates and Brokers textbook. To complete a session/chapter and move on to the next, you must finish the required assignments for that session. These assignments consist of watching the video presentation, going through the flashcard exercise of real estate Key Terms, and completing vocabulary matching exercises and passing the session quiz.
Video Presentation - This is a recorded video presentation of professional instructors going over each session/chapter with synchronized PowerPoint within the presentation to help provide examples. This is excellent format for visual and auditory learners. Upon completion of a video presentation a green check mark will be shown. Upon existing from the video presentation make sure you click on the link at the top of the video SAVE AND RETURN.
Vocabulary Matching - Each session has a Flashcard exercise, going over the real estate Key Terms of each session/chapter in the course. Next is a vocabulary matching exercise where the student needs to score 100% (all words and definitions to be matched correctly) to complete the exercise. Upon completion of the matching exercise successfully a green check mark will be shown. The Key Terms with definitions are all in the first page of each session in the companion textbook for this course. The quiz must be answered with 80% accuracy before that session can be marked complete. Upon completion of the quiz successfully, a green check mark will be shown.
Practice Exam - There are two 100 questions practice exams to test our knowledge. The exams are NOT timed.
Exams
Practice Exam - The practice exam has 100 multiple choice questions.
Course Outline
Outline for the Florida Real Estate Exam Prep Course
Session Subject
Intro to the Course
Session 1 - The Real Estate Business
Session 2 - License Law and Qualifications for Licensure
Session 3 - Real Estate License Law and Commission Rules
Session 4 - Authorized Relationships, Duties, and Disclosure
Session 5 - Real Estate Brokerage Activities and Procedures
Session 6 - Violations of License Law, Penalties, and Procedures
Session 7 - Federal and State Laws Pertaining to Real Estate
Session 8 - Property Rights: Estates and Tenancies, Condominiums, Cooperatives, and Time-Sharing
Session 9 - Title, Deeds, and Ownership Restrictions
Session 10 - Legal Descriptions
Session 11 - Real Estate Contracts
Session 12 - Residential Mortgages
Session 13 - Types of Mortgages and Sources of Financing
Session 14 - Real Estate Related Computations and Closing of Transactions
Session 15 - Real Estate Markets and Analysis
Session 16 - Real Estate Appraisal
Session 17 - Real Estate Investments and Business Opportunity Brokerage
Session 18 - Taxes Affecting Real Estate
Session 19 - Planning, Zoning, and Environmental Hazards
Math Problems
Broker Only Question
Practice Exam 1
Practice Exam 2

Instructor Support:

After you enroll, a licensed real estate instructor will be available for questions Monday through Friday between 8:30 A. M. and 5:00 P. M. EST. We encourage students to e-mail the instructor with questions regarding the On-Line course at

Info@CookeSchool.com

. With an e-mail to the instructor, the student will have a written document of the response. For questions by e-mail, there is a 24 Hour response time Monday through Friday. E-mails over Saturday, Sunday or a legal holiday will be returned the first business day. Also on each student page is a "Live Chat" link. When the live chat link shows "online" the student can ask the operator any questions they have. Cooke encourages communication with the school.
Technical & On-line Course Overview:
Technical Issues:
Please view the following items:
To experience the best results from a technical perspective on the course, please view the following RECOMMENDED SOFTWARE.
We recommend using Mozilla Firefox as your Web Browser: Download for PC and Mac
At this time we DO NOT recommend using the Microsoft Edge web browser.
Call TOLL FREE (800)943-9993 Monday through Friday 8:30 A. M. to 5:00 P.M. EST.
E-mail at Info@CookeSchool.com.
Chat at the top of every webpage and Student Page.
Frequently asked Questions
If I forget my real estate course password, where can I find it?
Please call the school at 1-800-943-9993 Monday - Friday between 8am to 5pm Eastern Standard Time, or send an email to info@cookeschool.com.
My video won't play.
Check Internet connection, change browser to Mozilla Firefox or Google Chrome, some computers need to download Microsoft Silverlight. Or you may call the Cooke Real Estate School at 1-800-943-9993 Monday - Friday between 8am to 5pm Eastern Standard Time.
My score isn't showing up in the grade section.
Refresh your browser, sometimes there is a very short delay.
Can I use my tablet?
Tablets and Kindall's are not recommended because of connectivity issues and stability, especially for timed-end-of-course exams.
Does the real estate license course work on all the platforms?
Yes
Once I log into my course page, do I have to login each time using my user name and password?
Yes
I watched the video course presentation but i still can't move forward, what do I do?
Be sure to click on the 'SAVE AND RETURN' button, or simply refresh your page.
If I have a question regarding a quiz question(s), how can I get help?
There are three different aspects of communication with the school: phone, email or live chat. The school makes a big effort to respond within 24 hours if by email. On weekends and holidays, we also try to respond within 24 hours, sometimes it may be the next business day.
Once I register how quickly can I start?
Upon registration there are two emails sent to the student. One is a receipt and the other contains your user name and password. Students can then access their Course Page right away and start the course.
All courses come with a real estate course textbook(s), should I wait until I have the book to start?
Having a textbook is a VERY important part of the course, but you can certainly start without it. The school recommends waiting until you receive the companion textbook.
Is the course evaluation necessary for me to complete the course?
Yes, the evaluation needs to be completed. The evaluation is mandated by ARELLO which is required by the state regulatory agencies. Any comment that you would like to make that we can post on our Testimonial page is very much appreciated.
Is a Student Affidavit required to be completed to obtain a certificate of completion?
Yes, mandated by regulatory agencies.
What happens if I have technical issues?
If you are having a technical issue, please call during regular business hours or email Cooke Real Estate School so we can determine what the issue is. If we can't solve it over the phone, we recommend allowing your tech staff to access your computer device, so we can actually see the same thing you are seeing. Students that are taking the course with an iPad or iPhone, our technicians will not be able to access those devices.