116 Hour South Dakota Real Estate Principles Course
Cooke Real Estate School - A Real Estate Pre-Licensing course offered online for South Dakota. State Approved, Self-Paced, Valuable Learning Tools, and Companion Textbooks are included with all packages. Obtaining a real estate agent license is just a click away.
Course Approval #4070R11625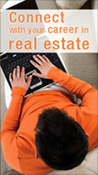 For a demonstration of the online course click on
Online License Course
Textbooks:

Modern Real Estate Practice Book & Study Guide
Candidate Handbook
Essentials of Real Estate Finance
South Dakota Real Estate License Laws
Course Support Document
All Items in the Bronze Package Included
Additional Textbooks:

Real Estate Exam Prep
Mastering Real Estate Math

Extra Online Course - Real Estate Exam Prep Course
All Items in the Silver Package Included
Additional Textbooks:

Up and Running in 30 days
The Language of Real Estate

Modern Real Estate Practice Flash Cards
All Items in the Gold Package Included
Additional Textbook:
Extra Online Course - Sales and Marketing 101
Purchase Information
Information needed to know before Purchasing the course:
There is no refund once the course is purchased.
This course is completely online. The course is not downloadable. The student can work through the course at their convenience.
This course is NOT designed to be printed for security purposes and copyright regulations.
Course Expiration - You have six (6) months to complete your course from the date of purchase. The date of expiration is located in the upper right hand corner of your course page. If you are unable to complete your course within the allotted period of time (on expiration date the course will end at midnight EST), there will be extension options available in two month increments, with the maximum being 6 months (180 days). Courses will not be allowed to go over one-year-old. NO EXCEPTIONS. If your course is not complete at the maximum extension time, you may repurchase the course with a 10% discount offered.
Shipping - Shipping is FREE. The textbook(s) that are in the package the student selected will be mailed by U.S. Priority Mail. The postmaster advertises 2 to 3 day delivery. The companion textbook to the course is included in all packages, Bronze, Silver and Gold.
Login Information - Upon registration the student will receive two emails, one is a receipt for purchase and one has the student's user name and password to access their Course Page. The link to the "Student Login" is at the top of every webpage.
Course Information
Information for Taking the course:
Login - The student can access their Course Page by going to the "Student Login" link which is located in the top corner of the website.
Sessions/ Chapters - The course is broken down into Sessions/Chapters. Each session corresponds to the chapters in the textbook. To complete a session and move on to the next, you must finish the required assignments for that session. These assignments consist of watching the video presentation for the required amount of time, completing vocabulary matching exercises, and passing the session quizzes.

Video Presentation - This is a recorded video of our instructor going over the session with a PowerPoint presentation to help provide examples. There is a time requirement for each Session's video presentation which needs to be watched in real-time. Speeding the video up does not reduce the time requirement. To make sure time is recorded, click on the link at the top of the video SAVE AND RETURN. It is recommended to use Mozilla Firefox as your browser.
Vocabulary Matching - Most sessions have a vocabulary matching exercise where the student needs to score 100% (all words and definitions to be matched correctly) to complete the exercise.
Session Quizzes

As the student works through the course, there is an assessment quiz after every video presentation. The quiz must be answered with 80% accuracy before that session can be marked complete.
Quizzes have a 3 to 1 ratio of questions, which means that if a student does not score 80% on any quiz, the student receives a second set of questions and if the student fails again to reach 80% on the second set of questions, the third set is issued. If the student fails the third set of questions, the first set is issued again. Students are encouraged to work through all the questions in the bank even though it's not required. The time spent will be counted toward the total time required. (See seat time below.)

Agreement - Once the student completes the summary or practice exam a link to the Agreement becomes available. Every course requires the student to complete the "Agreement," which states the student completed the course on their own.
Seat time
Seat-time Requirement: State law mandates a 116-hour course for pre-licensure. As a result, there is a seat-time requirement of 5,800 minutes (116 hours x 50 minute hours). Each video presentation has a time requirement and the total course has a time requirement. All time spent on the video presentations, quizzes, matching exercises, text links, and any supplemental quizzes, all count towards the MINIMUM time requirement. Students can spend as much time as necessary to learn the material, so this time requirement is NOT a maximum requirement.
Non-movement of the mouse for more than 20 minutes will disengage the student from the course page.
Exams
Practice Exam - The course has two Practice Exams. One covering Real Estate Principles and the second for the State Specific portion. The student needs to score an 80% on the practice exams to move forward and complete the course. The practice exams have a 3 to 1 ratio of questions and as explained previously all students are encouraged to work through all questions in the bank and time spent will count towards the minimum time requirement.
Final Exam - The course has a Final Exam that consists of 100 questions. The student needs to score a 75% on the final exam to complete the course. You will get 2 attemps to pass the Exam.
License Application Process
Education is good for 2 years from the completion date of the pre-licensing course.
The South Dakota Real Estate Licensing Process
To obtain a real estate license in South Dakota the student must:
be at least 18 years of age or older
be competent to transact the business of a licensee in a manner as to safeguard the interest of the public.
be a citizen of the United States or a resident of South Dakota.
complete the 116-Hour South Dakota Principles course and course final exam with a score of 75% or more.
receive course completion documentation in hand before taking the State Exam.
pass the South Dakota real estate license state exams.
submit the completed application form for a license furnished by the South Dakota Real Estate Commission within 60 days of passing the last portion of the state examination.
All applicants for a real estate license must register for and pass the licensing exam before applying for a license. Applicants for a license have 60 days from the date of the notice of having passed the exam portion of the state exam, to file a license application. If an individual does not apply within that time frame, any rights to a passing score are forfeited.
The licensing exam for real estate brokers and broker associates is administered by PSI. Candidates must schedule examination appointments directly with PSI at www.PSIonline.com or by calling 800-557-0623.
There are currently four PSI locations: Location 1: Madison – Riggins Flight Service, 1600 Airport Drive, Madison, SD 57042; Location 2: Rapid City – Career Learning Center of Black Hills, 730 East Watertown St., Rapid City, SD 57701; Location 3: Rapid City, South Dakota, H&R Block Office, 1819 West Main St., Rapid City, SD 57701; Location 4: Sioux Falls, South Dakota, H&R Block Office, 5000 W. Empire Mall, Suite 926, Sioux Falls, SD 57106
The cost of the exam is $196 ($98 for each portion) at the time of registration. If you take the national exam and state exam at the same time the fee is $98. Registration procedures are detailed in the PSI Candidate Handbook.
The real estate State License Exam consists of three separate exams: the South Dakota Real Estate Laws and Rules Exam, the National multiple-choice exam, and the Simulation exam with various scenarios. (Please read pages 6 and 7 in your South Dakota Candidate Handbook (2022). Students are also encouraged to view the PSI website (PSIonline.com) .
Upon passing the licensing examination, the license application packet may be picked up at the location listed at the bottom of the exam score report or by contacting the SD Real Estate Commission at (605) 773-3600.
IMPORTANT: Please be aware that the South Dakota Real Estate Commission routinely has to deny real estate license applications because the person seeking a license either has issues that show up when the South Dakota Real Estate Commission does a criminal background check or, more often, when the South Dakota Real Estate Commission does a credit check on the applicant.  Applicants for licensure are urged to obtain a copy of their credit report to determine if they have any judgments and know what is on their criminal background when applying for a license.  Felonies, misdemeanors of moral turpitude, and financial judgments are grounds for denial of a license.  The Commission will still consider affected applicants on a case-by-case basis, but only as they are applying for their license and not before.  Once one registers for licensure, the South Dakota Real Estate Commission has a NO refund policy.
Course Outline
Outline for 116-Hour SD Salesperson License Course
National Real Estate Principles
Session - Subject
Session 1 - Introduction to the Real Estate Business
Session 2 - Real Property & the Law
Session 3 - Interests in Real Estate
Session 4 - Forms of Real Estate Ownership
Session 5 - Land Description
Session 6 - Transfer of Title
Session 7 - Title Records
Session 8 - Real Estate Brokerage
Session 9 - Real Estate Agency
Session 10 - Client Representation Agreements
Session 11 - Real Estate Contracts
Session 12 - Real Estate Financing
Session 13 - Government Involvement in Financing
Session 14 - Closing the Real Estate Transaction
Session 15 - Real Estate Taxes and Other Liens
Session 16 - Real Estate Appraisal
Session 17 - Leases
Session 18 - Fair Housing
Session 19 - Property Management
Session 20 - Land-Use Controls and Property Development
Session 21 - Environmental Issues & the Real Estate Transaction
Session 22 - Modern Real Estate Math
Practice Exam (Modern Portion)
South Dakota State Specific
Session 1 – Introduction to the Commission
Session 2 – Unprofessional Acts and Discipline
Session 3 – The Disciplinary Process
Session 4 – Applying for Licensure
Session 5 – License Maintenance
Session 6 – Brokerage Duties and Relationships
Session 7 – Agreements, Contracts, & Disclosures
Session 8 – Sales & Other Transactions
Essentials of Real Estate Finance
Session 1 – Nature and Cycle of Real Estate Finance
Session 2 – Money and the Monetary System
Session 3 – Additional Government Influence
Session 4 – Secondary Mortgage Market
Session 5 – Sources of Funds: Institutional, Non-Institutional, and Other Lenders
Session 6 – Instruments of Real Estate Finance
Session 7 – Real Estate Financing Programs
Session 8 – Government Loans
Session 9 – Processing Real Estate Loans
Session 10 – Defaults and Foreclosures
Practice Exam (State-Specific Portion)
Homework - South Dakota Real Estate Forms
Summary End-of-Course Exam – Passing is 75%


Instructor Support:

After you enroll, a licensed real estate instructor will be available for questions Monday through Friday between 8:30 A. M. and 5:00 P. M. EST. We encourage students to e-mail the instructor with questions regarding the On-Line course at

Info@CookeSchool.com

. With an e-mail to the instructor, the student will have a written document of the response. For questions by e-mail, there is a 24-Hour response time Monday through Friday. E-mails over Saturday, Sunday, or a legal holiday will be returned on the first business day.
Technical & On-line Course Overview:
Technical Issues:
Please view the following items:
To experience the best results from a technical perspective on the course, please view the following RECOMMENDED SOFTWARE.
We recommend using Mozilla Firefox as your Web Browser: Download for PC and Mac
At this time we DO NOT recommend using the Microsoft Edge web browser.
Call TOLL FREE (800)943-9993 Monday through Friday 8:30 A. M. to 5:00 P.M. EST.
E-mail Info@CookeSchool.com.
Frequently Asked Questions
If I forget my real estate course password, where can I find it?
Please call the school at 1-800-943-9993 Monday - Friday between 8 am to 5 pm Eastern Standard Time, or send an email to info@cookeschool.com.
My video won't play.
Check the Internet connection, and change the browser to Mozilla Firefox, some computers need to download Microsoft Silverlight. Or you may call the Cooke Real Estate School at 1-800-943-9993 Monday - Friday between 8 am to 5 pm Eastern Standard Time.
My score isn't showing up in the grade section.
Refresh your browser, sometimes there is a very short delay.
Can I use my tablet?
Tablets and Kindalls are not recommended because of connectivity issues and stability, especially for timed end-of-course exams.
Does the real estate license course work on all the platforms?
Yes
Once I log into my course page, do I have to log in each time using my username and password?
Yes
I watched the video course presentation but I still can't move forward, what do I do?
Be sure to click on the 'SAVE AND RETURN' button, or simply refresh your page.
If I have a question regarding a quiz question(s), how can I get help?
There are three different aspects of communication with the school: phone, email, or live chat. The school makes a big effort to respond within 24 hours if by email. On weekends and holidays, we also try to respond within 24 hours, sometimes it may be the next business day.
Once I register how quickly can I start?
Upon registration, there are two emails sent to the student. One is a receipt and the other contains your username and password. Students can then access their Course Page right away and start the course.
All courses come with a real estate course textbook(s), should I wait until I have the book to start?
Having a textbook is a VERY important part of the course, but you can certainly start without it. The school recommends waiting until you receive the companion textbook.
Is the course evaluation necessary for me to complete the course?
Yes, the evaluation needs to be completed. The evaluation is mandated by ARELLO which is required by the state regulatory agencies. Any comment that you would like to make that we can post on our Testimonial page is very much appreciated.
Is a Student Affidavit required to be completed to obtain a certificate of completion?
Yes, mandated by regulatory agencies.
What happens if I have technical issues?
If you are having a technical issue, please call during regular business hours or email Cooke Real Estate School so we can determine what the issue is. If we can't solve it over the phone, we recommend allowing your tech staff to access your computer device, so we can see the same thing you are seeing. For students that are taking the course with an iPad or iPhone, our technicians will not be able to access those devices.