Vermont State Exam Prep Course
Cooke Real Estate School - A Vermont Law and Rules Exam Prep Course for students who taking the PSI Vermont State Specific portion of the State Exam. A companion Vermont Course Support Document and the Vermont Real Estate Laws and Rules pamphlet is included in this online video presentations and learning assessment course.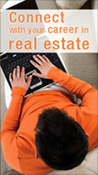 For a demonstration of the online course click on
Purchase Information
Purchase Information
There is no refund once the course is purchased.
This course is completely online. The course is not downloadable. The student can work through the course at their convenience.
This course is NOT designed to be printed for security purposes and copyright regulations.
Course Expiration - A student has six (6) months to complete the program. If the student's course expires, the student will be offered three options to extend the course if necessary, up to a maximum of six months from the date of the course expiration. The date of expiration is at the top of the Course Page. For example if the registration date is January 1, 2022 the date of expiration is June 30, 2022 at Midnight (Eastern Standard Time). If the course is not completed within the six (6) month time period, extension options are available for a fee.
Shipping - Shipping is FREE. The textbook(s) that are in the package the student selected will be mailed by U.S. Priority Mail. The postmaster advertises 2 to 3 day delivery. The companion textbook to the course is included in all packages, Bronze, Silver and Gold.
Login Information - Upon registration the student will receive two emails, one is a receipt for purchase and one has the student's user name and password (a 5 digit number) to access their Course Page. The link to the "Student Login" is at the top of every webpage.
Exams
Summary Exam - The course has a summary exam in which the student needs to score a 80% on the summary exam to complete the course. The summary exam has 15 questions and time spent will count towards the minimum time requirement.
Course Outline
Outline for the Vermont State Exam Prep Course
Session 1 - Licensure
Session 2 - Conduct of Business
Session 3 - Activities of Licensees
Session 4 - Related State Laws - Part 1
Session 5 - Related State Laws - Part 2
Session 6 - Administration and Vermont Real Estate Commission
Summary Exam
Instructor Support:
After you enroll, a licensed real estate instructor will be available for questions Monday through Friday between 8:30 A. M. and 5:00 P. M. EST. We encourage students to e-mail the instructor with questions regarding the On-Line course at
Info@CookeSchool.com
. With an e-mail to the instructor, the student will have a written document of the response. For questions by e-mail, there is a 24 Hour response time Monday through Friday. E-mails over Saturday, Sunday or a legal holiday will be returned the first business day. Also on each student page is a "Live Chat" link. When the live chat link shows "online" the student can ask the operator any questions they have. Cooke encourages communication with the school.
Technical & On-line Course Overview:
Technical Issues:
Please view the following items:
To experience the best results from a technical perspective on the course, please view the following RECOMMENDED SOFTWARE.
Call TOLL FREE (800)943-9993 Monday through Friday 8:30 A. M. to 5:00 P.M. EST.
E-mail at Info@CookeSchool.com.
Chat at the top of every webpage and Student Page.
Frequently asked Questions
If I forget my real estate course password, where can I find it?
Please call the school at 1-800-943-9993 Monday - Friday between 8am to 5pm Eastern Standard Time, or send an email to info@cookeschool.com.
My video won't play.
Check Internet connection, change browser to Mozilla Firefox or Google Chrome, some computers need to download Microsoft Silverlight. Or you may call the Cooke Real Estate School at 1-800-943-9993 Monday - Friday between 8am to 5pm Eastern Standard Time.
My score isn't showing up in the grade section.
Refresh your browser, sometimes there is a very short delay.
Can I use my tablet?
Tablets and Kindall's are not recommended because of connectivity issues and stability, especially for timed-end-of-course exams.
Does the real estate license course work on all the platforms?
Yes
Once I log into my course page, do I have to login each time using my user name and password?
Yes
I watched the video course presentation but i still can't move forward, what do I do?
Be sure to click on the 'SAVE AND RETURN' button, or simply refresh your page.
If I have a question regarding a quiz question(s), how can I get help?
There are three different aspects of communication with the school: phone, email or live chat. The school makes a big effort to respond within 24 hours if by email. On weekends and holidays, we also try to respond within 24 hours, sometimes it may be the next business day.
Once I register how quickly can I start?
Upon registration there are two emails sent to the student. One is a receipt and the other contains your user name and password. Students can then access their Course Page right away and start the course.
All courses come with a real estate course textbook(s), should I wait until I have the book to start?
Having a textbook is a VERY important part of the course, but you can certainly start without it. The school recommends waiting until you receive the companion textbook.
Is the course evaluation necessary for me to complete the course?
Yes, the evaluation needs to be completed. The evaluation is mandated by ARELLO which is required by the state regulatory agencies. Any comment that you would like to make that we can post on our Testimonial page is very much appreciated.
Is a Student Affidavit required to be completed to obtain a certificate of completion?
Yes, mandated by regulatory agencies.
What happens if I have technical issues?
If you are having a technical issue, please call Cooke Real Estate School so we can determine what the issue is. If we can't solve it over the phone, we recommend allowing your tech staff to access your computer device, so we can actually see the same thing you are seeing. Students that are taking the course with an iPad or iPhone, our technicians will not be able to access those devices.